Agenda At Once allows you to customize toolbars per your preferences. Feel free to experiment with different configurations, and if you wish to revert back to default settings, choose View | Toolbars from main menu or right-click at any of them to use Reset Toolbars option.
Toolbars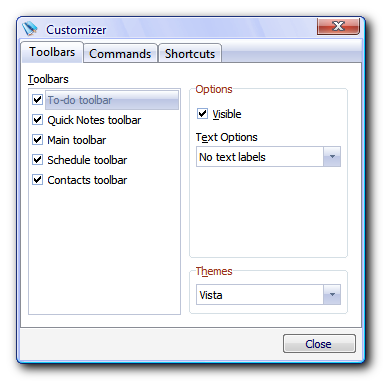 Use these options to set specific toolbar visibility, text options and to set global application style.
Commands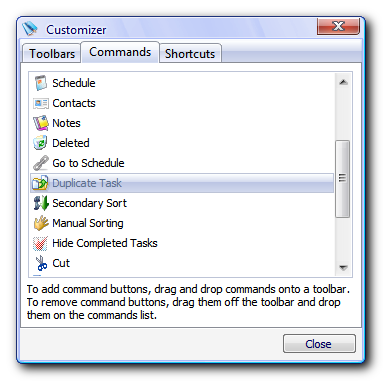 After switching to Commands tab, you can drag and drop tool buttons (actions) from and to the toolbar in order to create most acceptable configuration.
Shortcuts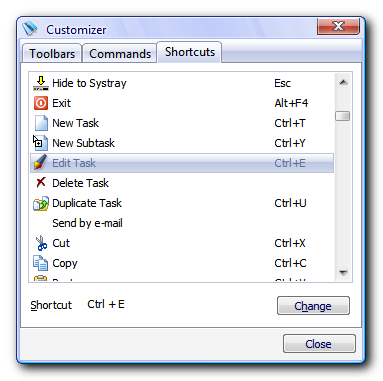 If you don't like the way how we assigned keyboard shortcuts to actions, you can change them here.
See also